NinjaConnect
®

FS – Remote file server access service
- File sharing from anywhere, anytime with ease
Press release
1 February, 2016
E-Jan International Pte. Ltd. (Headquarters: Singapore, CEO: Shiro Sakamoto / hereafter E-Jan International) was established in 2014 and is wholly-owned by e-Jan Networks Co. (Headquarters: Tokyo Chiyoda ward, CEO: Shiro Sakamoto / hereafter e-Jan Networks), the developer and provider of CACHATTO® – the No. 1 remote access solution for enterprises in Japan.
Based on the technology of CACHATTO®, e-Jan Networks developed 'NinjaConnect® FS', a remote file server access service for enterprises, which will be available for purchase from February 2016 through E-Jan International's Sales Partners across the globe.
NinjaConnect® FS is a service that allows users to access their file servers remotely (from their PCs), without having to implement VPN or WAN into multiple offices or subsidiaries. In the case where there is a lack of IT personnel, IT administrators can also implement NinjaConnect® with ease.
Since the beginning of 2015, E-Jan International has been catering to the global market by providing applications supporting multiple languages, establishing Global Helpdesk support, and focusing on marketing promotions that target the Asia Pacific market and forming business alliances with partners all over the world.
Through actual market studies, we have observed that there is a high rate of labour mobility in the Asia region. When visiting countries lacking high-speed data communication infrastructure, users have a need for a more flexible and easy solution to access their work data remotely. With NinjaConnect®, users can access their work data from anywhere they go.
Strengths of NinjaConnect
®

FS
No need for WAN or remote VPN: users can securely access file servers in multiple locations via the Internet
Easy implementation: no need to change the existing firewall settings nor have a global IP address
Secure access: acquisition of user file access logs
Simple interface: the client application 'FileManager' uses an interface similar to Explorer, which is familiar and easy-to-use for all Windows users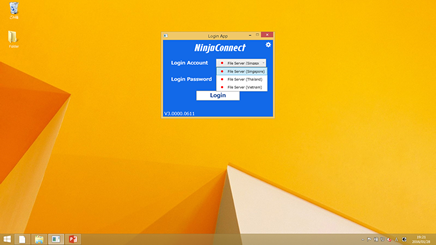 Image 1.1: Select account from drop-down menu and log in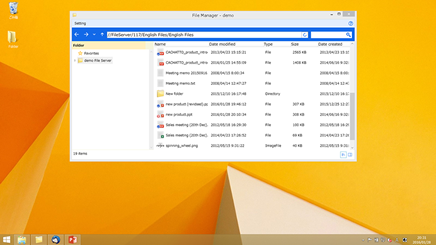 Image 1.2: List of files and folders on your internal file server will be displayed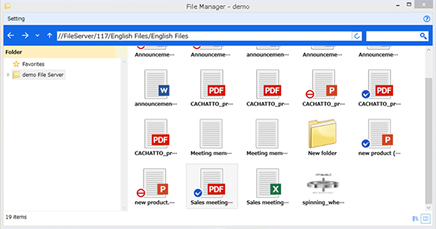 Image 1.3: Files and folders displayed as icons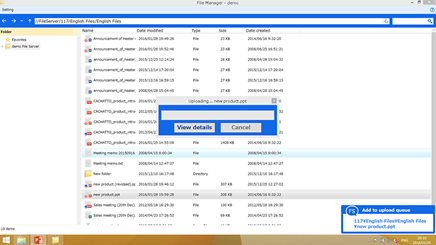 Image 1.4: Files can be overwritten and saved on internal file server


Image 1.5: Logo and logo type for NinjaConnect

®

series
About e-Jan Networks, Co.
e-Jan Networks, Co. was established in March 2000 as the first funded start-up supported by Toray Industries, Inc. With the vision to provide a "Universal Workplace®" where everyone is able to work from anywhere, using any devices while securely accessing work data, e-Jan Networks has developed CACHATTO® – a remote access service for enterprises, and has since then focused on the planning, development, sales and management of CACHATTO®.
Company information
CEO: Shiro Sakamoto
Number of Employees: 54 (as of 1 October, 2015)
Homepage: http://www.e-jan.co.jp/
About E-Jan International Pte. Ltd.
E-Jan International Pte. Ltd. was established in Singapore in April 2013, to target the global market and to provide support to e-Jan Networks, Co.'s international end users.
Company information
CEO: Shiro Sakamoto
Homepage: http://www.ejan-international.com/